About Intec Products, Inc.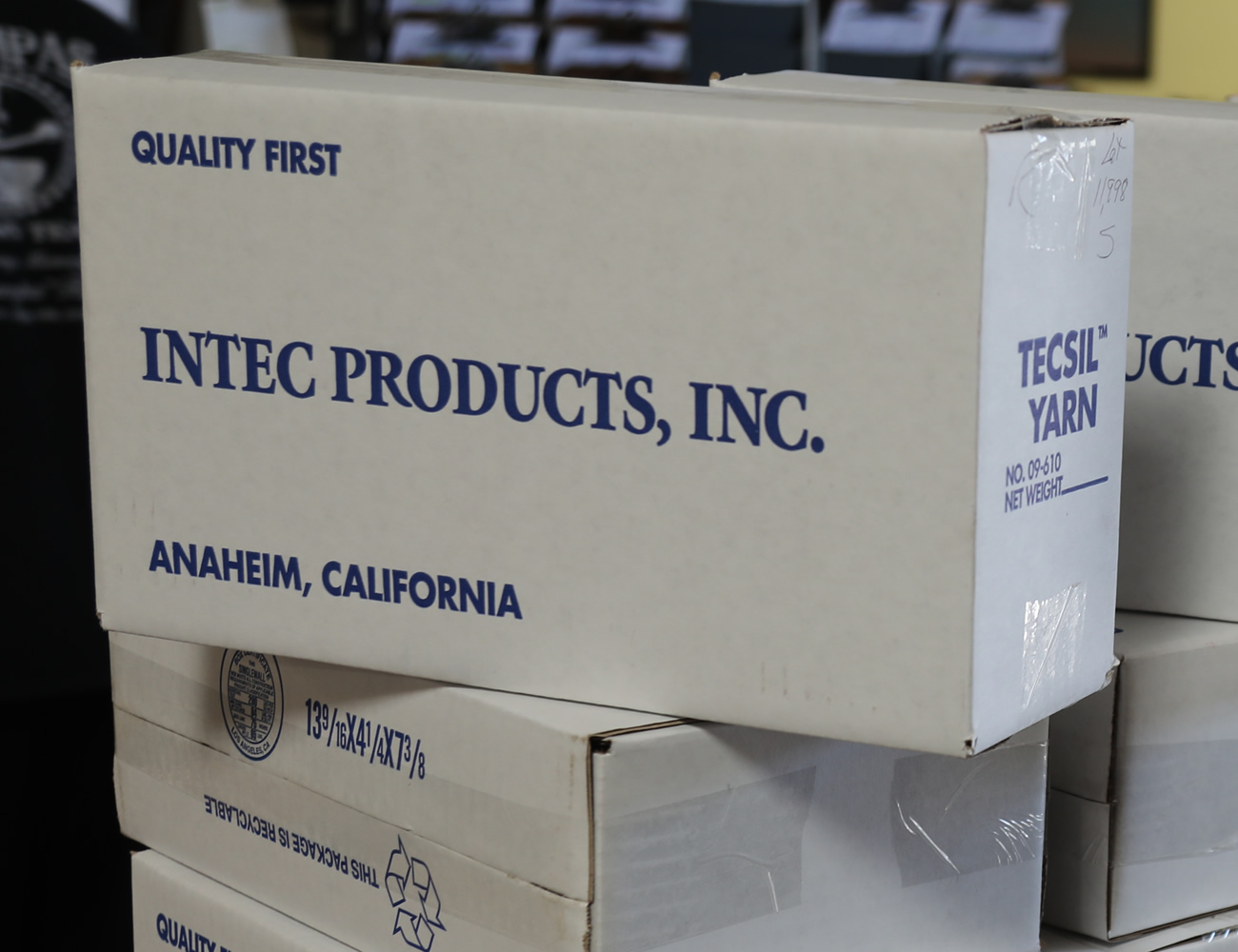 For the third straight decade, Intec Products, Inc. has specialized in producing high-performance textile products, from braided sleeves and ropes, to yarns and tapes for thermal and electrical insulation applications.

Our manufacturing facility in Anaheim California, uses the latest textile technologies and an extensive knowledge of fibers and yarns to offer a wide variety of standard and custom synthetic fiber products. We specialize in various sizes and thickness, with thermal performances ranging from 450°F to 2200°F.
Intec Products, Inc. is pleased to offer advanced TECSIL™ and Nextel™ fiber products which are safe, OSHA-recognized alternatives to potentially hazardous asbestos products. Neither fiber will break down into smaller-diameter fibers under high temperatures, ensuring that they remain large enough to prevent entry into the lower respiratory tract, where much smaller fibers, such as asbestos, often enter and contribute to chronic lung disease.
TECSIL™ is a continuous filament silica insulating material that retains it's strength and flexibility to 1800°F (982°C) even after continuous or repeated exposure. Additionally, it resists oxidation and most industrial chemicals.
Nextel™ is a high-performance, continuous filament ceramic fiber produced by 3M™ Ceramic Fiber Products. It is braided without organic, glass, or metal inserts. The pure Alumina-boria-silica fibers retain strength and flexibility up to 2200°F (1204°C) and remain significantly strong at exposures as high as 2600°F.
Intec Products, Inc.
1145 N. Grove Street Anaheim, CA 92806
Phone: (714) 630-9192 Fax: (714) 630-9386
This email address is being protected from spambots. You need JavaScript enabled to view it.